Regular price
Sale price
$29.99
Unit price
per
Sale
Sold out
Introducing the Trio Fusion Box, a timeless classic in our range, expertly crafted to enhance the flavors of Asian cuisine. This delightful trio consists of Black Garlic, Ginger, and Lime, each offering a unique and delectable taste that will elevate your dishes to new heights. The Fusion Box also comes with a handy sharpener for your convenience.
Pairings with Black Garlic Crayon
Known for its full-bodied and extremely flavorful profile, the Black Garlic Crayon boasts a pronounced umami/soy taste that is immensely popular in Japanese cuisine. It makes a perfect replacement for soy sauce in sushi dishes and complements poke bowls, Asian soups, and sashimi. Additionally, it adds a delightful punch to various dishes, including good red meat, aged cheddar cheese, and cream-based delights like parmesan risotto.
Ginger Crayon
The Ginger Crayon is fresh, lively, and leaves a spicy note at the end, making it an ideal accompaniment to sushi platters as a substitute for pickled ginger. It adds a lively touch to sautéed vegetables, soups, and fish tartars. You can also get creative by adding a few shavings to your favorite cocktails; it pairs wonderfully with Vodka cocktails like the Moscow Mule.
Lime Crayon
Versatile and beloved by our team, the Lime Crayon brings a tangy note to Mexican dishes, enhancing the taste of tacos, burritos, and guacamole with just a few shavings. Surprisingly delightful when added to granola with fresh fruit and yogurt, it is an absolute treat. Moreover, it serves as an excellent condiment for cooked fish and tartars. Lastly, it adds an exciting twist to your favorite cocktails, making them even more enjoyable.
Ingredients
Black Garlic: Black garlic juice, apple cider vinegar, gluten-free tamari, salt, Agar-agar, natural garlic extract, locust bean gum. Contains soy.
Lime: Water, apple cider vinegar, natural lime flavor, salt, Agar-agar, natural lemon flavor, gluten-free tamari, locust bean gum, chlorophyll, lime essential oil, lemon essential oil. Contains soy.
Ginger: Ginger juice, apple cider vinegar, water, salt, Agar-agar, gluten-free tamari, locust bean gum, ginger essential oil. Contains soy.
Usage
Simply sharpen the crayons and add shavings to your plates, desserts, or drinks as you serve them.
Suggested Amount
For plates, use 5 to 10 shavings. For bite-sized servings or drinks, 1 or 2 shavings will be sufficient.
Shelf Life and Storage
Our Food Crayons have a shelf life of up to 12 months. After opening, store them in their tube in the refrigerator to maintain their freshness.
Don't miss out on the Trio Fusion Box; it's the perfect companion for your Asian culinary adventures, and it will undoubtedly impress your taste buds. Order now and experience the delectable fusion of Black Garlic, Ginger, and Lime flavors in your dishes!
Share
Natural ingredients, we promise !

We use only natural ingredients: Natural juices, spices, infusions, fruit purees, essential oils and natural flavors.

We use vinegar of apple ciderandsaltto preserve our spice pencils.
No other preservatives, pinky promise!
Agar : a natural texture

This texture is do to agar-agar, a natural and vegetable gelling agent extracted from seaweed.
Gluten-Free

The ingredients used to make the Crayons are gluten-free!
Vegan

All Food Crayons are vegan.
*Only Honey and Mustard flavor is non-vegan, because it made of honey.
View full details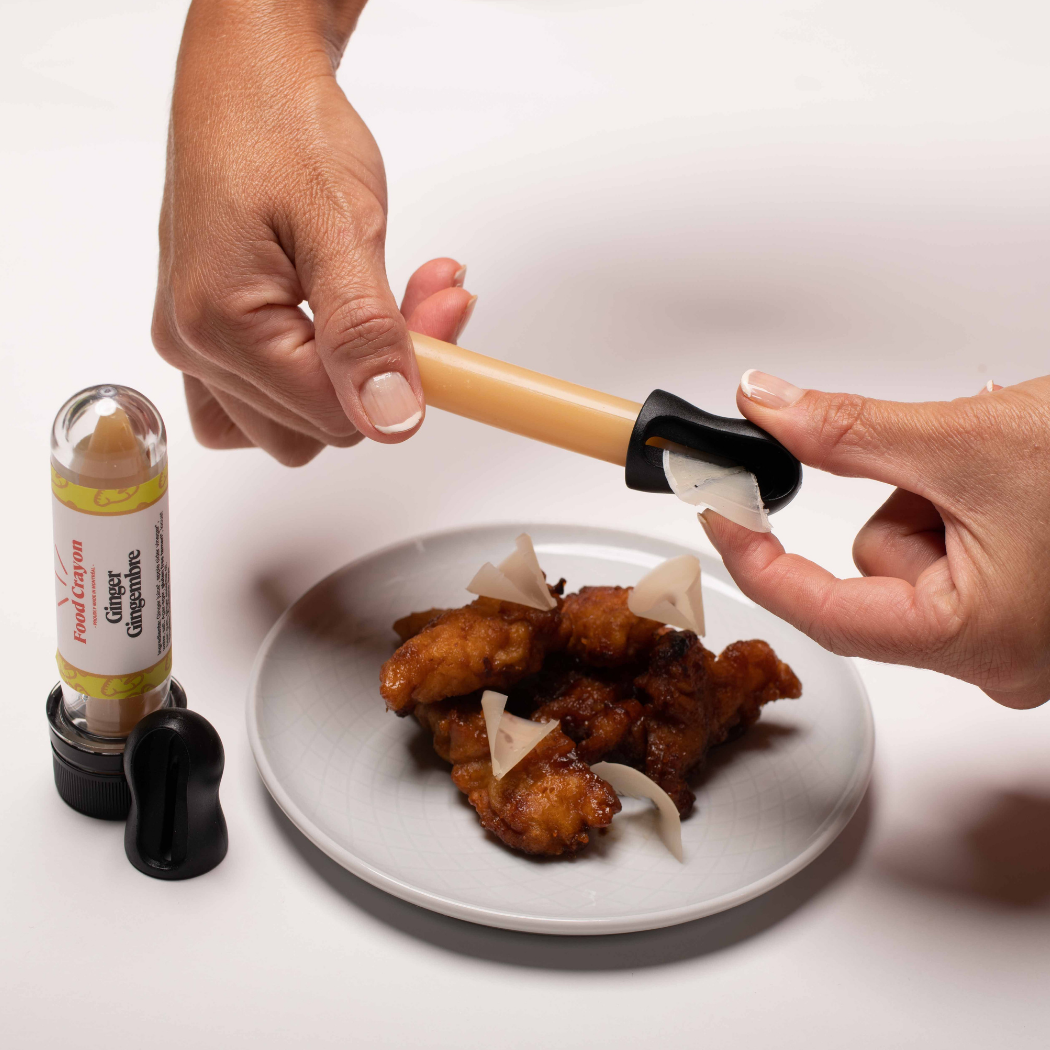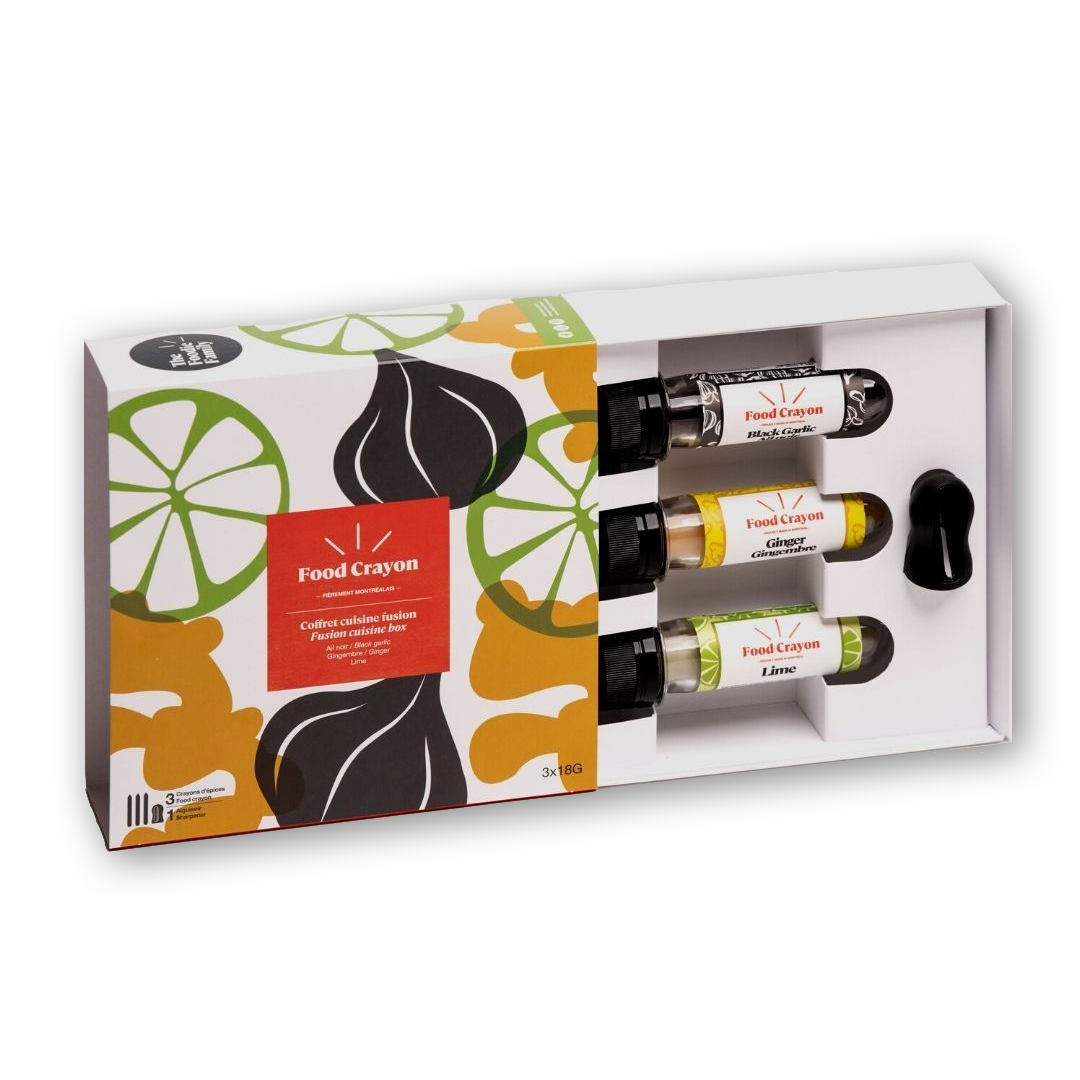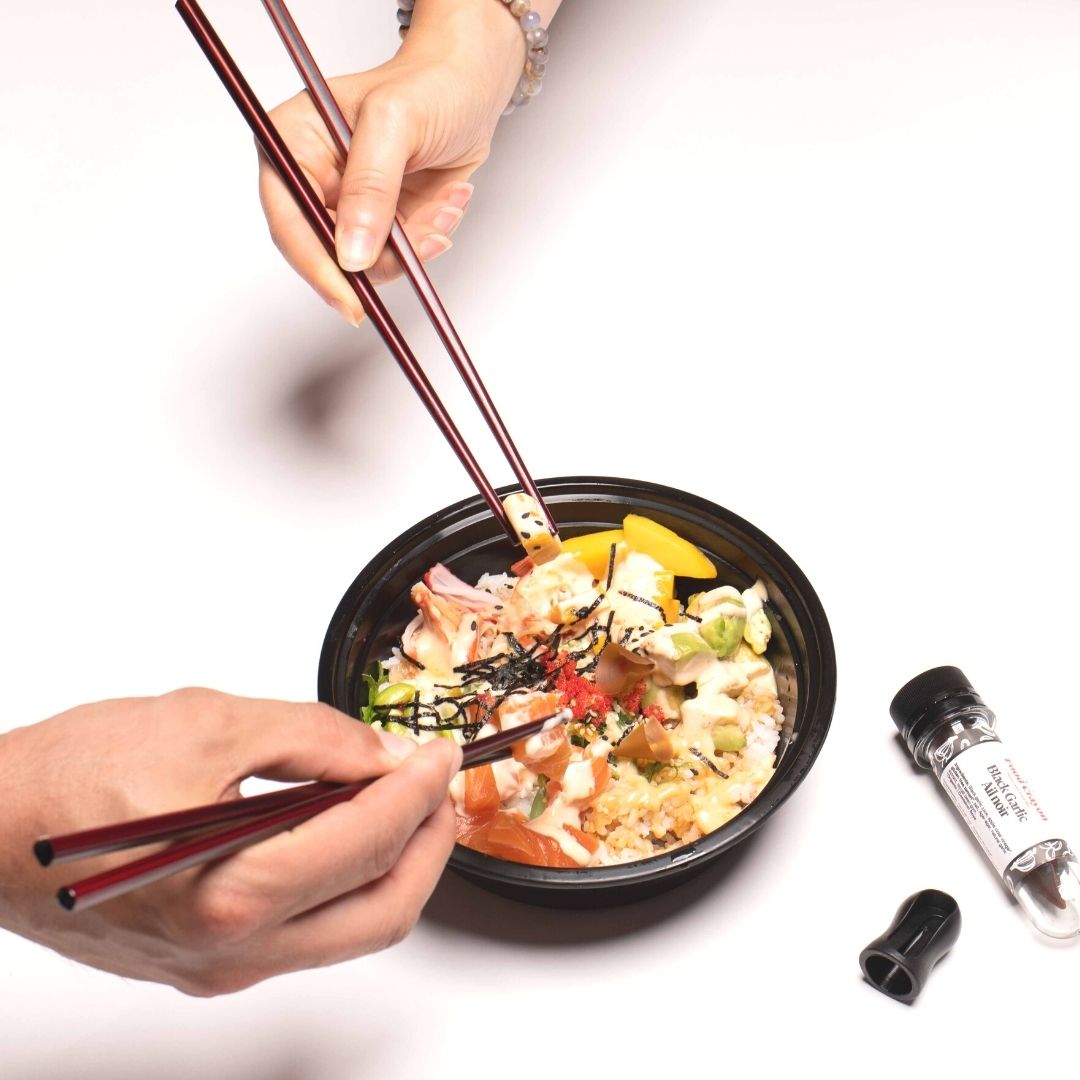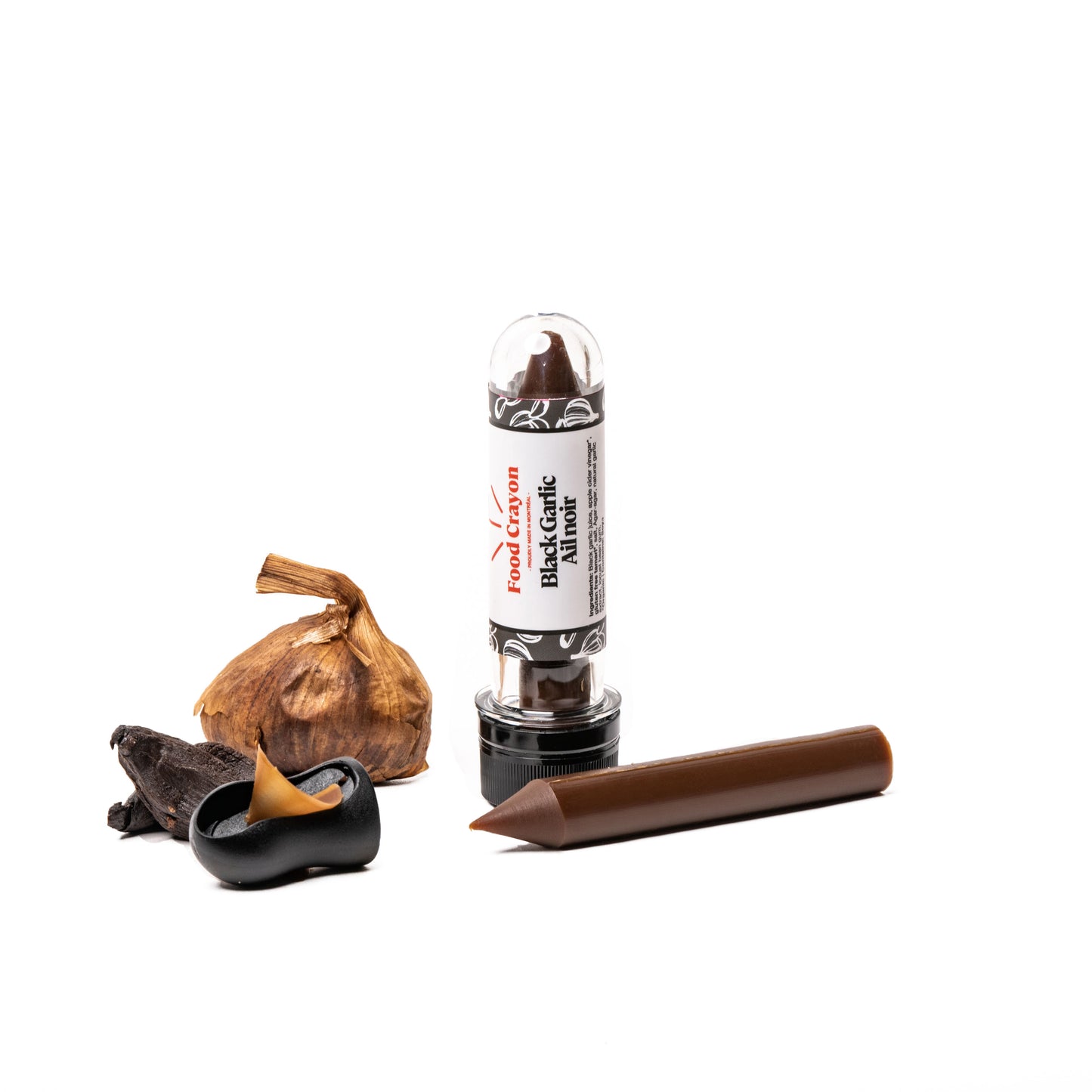 Fast Shipping

We ship your orders within 24 hours from our workshop in Montreal.

Secure transactions

All transactions are encrypted and secured by the Shopify platform.

Positive vibes only !

Hundreds of positive reviews on Shopify, Etsy, Facebook and Google.
Try it!