Regular price
Sale price
$29.99
Unit price
per
Sale
Sold out
[short_description]
We now offer you the Seasonal Box, perfect for fall and Christmas. This gift box is composed of Carrot Orange Ginger, Fig & Balsamic and Tangerine & Cinnamon!
Pairings with the flavours of this box:
- The Carrot Orange Ginger Crayon is an explosion of flavours in the mouth! With salads, vegetables stir-fries, smoothies, fruit juices and soups. It's also delicious with Indian dishes such as Dhal lentils. It brings a boost of freshness with the citrus, it's sweet with the sweetness of carrot and adds a little spicy note at the end with ginger.
- Fig & Balsamic is excellent on cheese platters. A perfect match with firm or soft cheese. Strong cheese as well such as blue cheese. Delicious on Mediterranean cuisine, charcuterie and goes wonderfully well with mixed salads.
- Tangerine & Cinnamon is perfect to go with your sweet dishes. Excellent on brunch recipes, French toasts, maple syrup pancakes, crepes. A perfect mix for your desserts such as rice pudding, yogurts or ice cream. This flavour is also very interesting on sweet and savory dishes and oriental cuisine. Chicken tagine with apricots, couscous salad with raisins, cooked lamb with prunes
-Ingredients -
Carrot Orange Ginger:
Carrot juice, Apple cider vinegar, natural orange flavour, salt, Agar-agar, gluten free tamari, ginger essential oil, locust bean gum.
Contains: Soy
Fig & Balsamic:
Fig puree, apple cider vinegar, fig balsamic vinegar, salt, Agar-agar, water, natural fig extract, gluten free tamari, locust bean gum.
Contains: Soy
Tangerine & Cinnamon :
Tangerine puree, Apple cider vinegar, natural tangerine flavour, salt, Agar-agar, natural cinnamon flavour, gluten free tamari, locust bean gum.
Contains: Soy
How it works:
Sharpen some shavings on your plates, over your desserts or drinks as you serve.
How many shavings:
5 to 10 shavings per plates. 1 or 2 shavings per bite size serving or on a drink.
Shelf life and preservation:
Food Crayon lasts up to 12 months. Once open keep them in their tube in the fridge.
Share
Natural ingredients, we promise !

We use only natural ingredients: Natural juices, spices, infusions, fruit purees, essential oils and natural flavors.

We use vinegar of apple ciderandsaltto preserve our spice pencils.
No other preservatives, pinky promise!
Agar : a natural texture

This texture is do to agar-agar, a natural and vegetable gelling agent extracted from seaweed.
Gluten-Free

The ingredients used to make the Crayons are gluten-free!
Vegan

All Food Crayons are vegan.
*Only Honey and Mustard flavor is non-vegan, because it made of honey.
View full details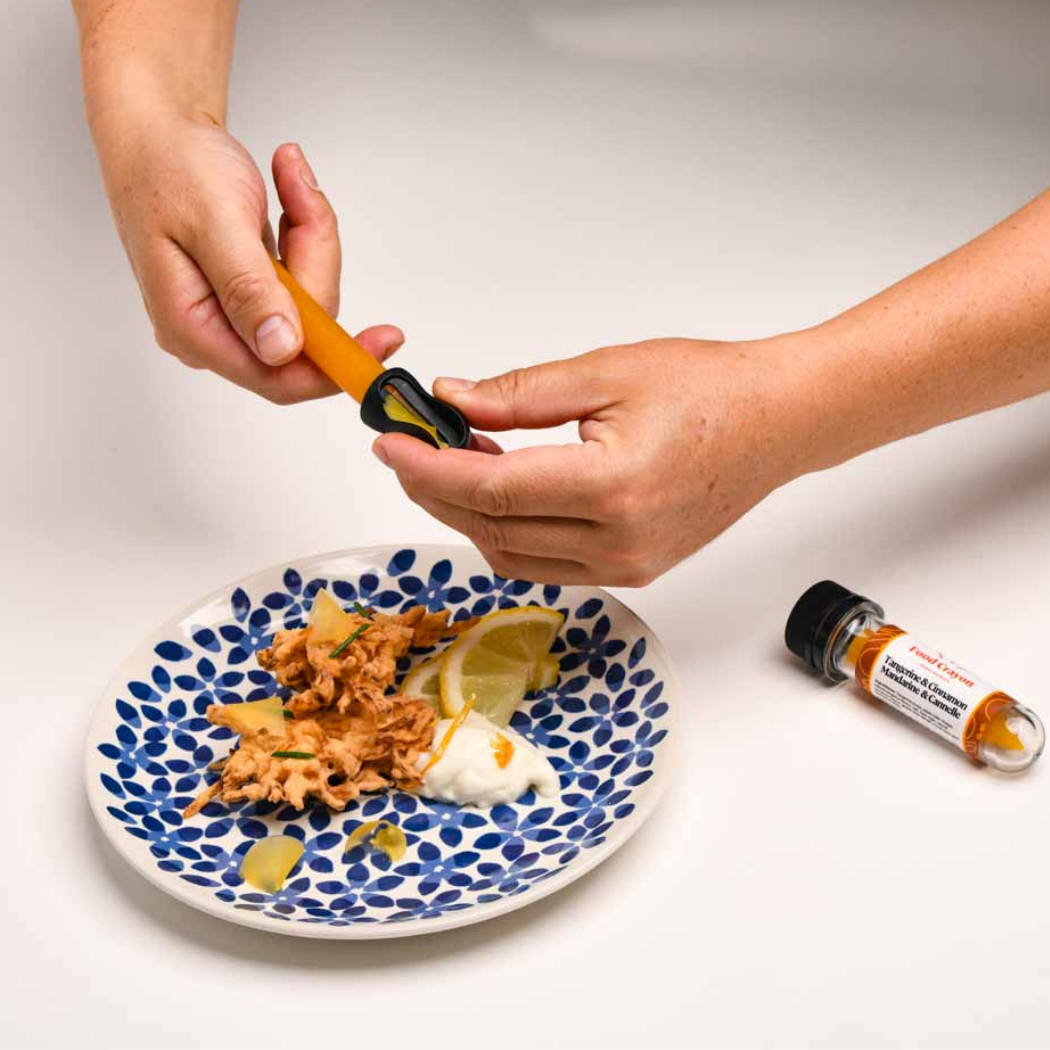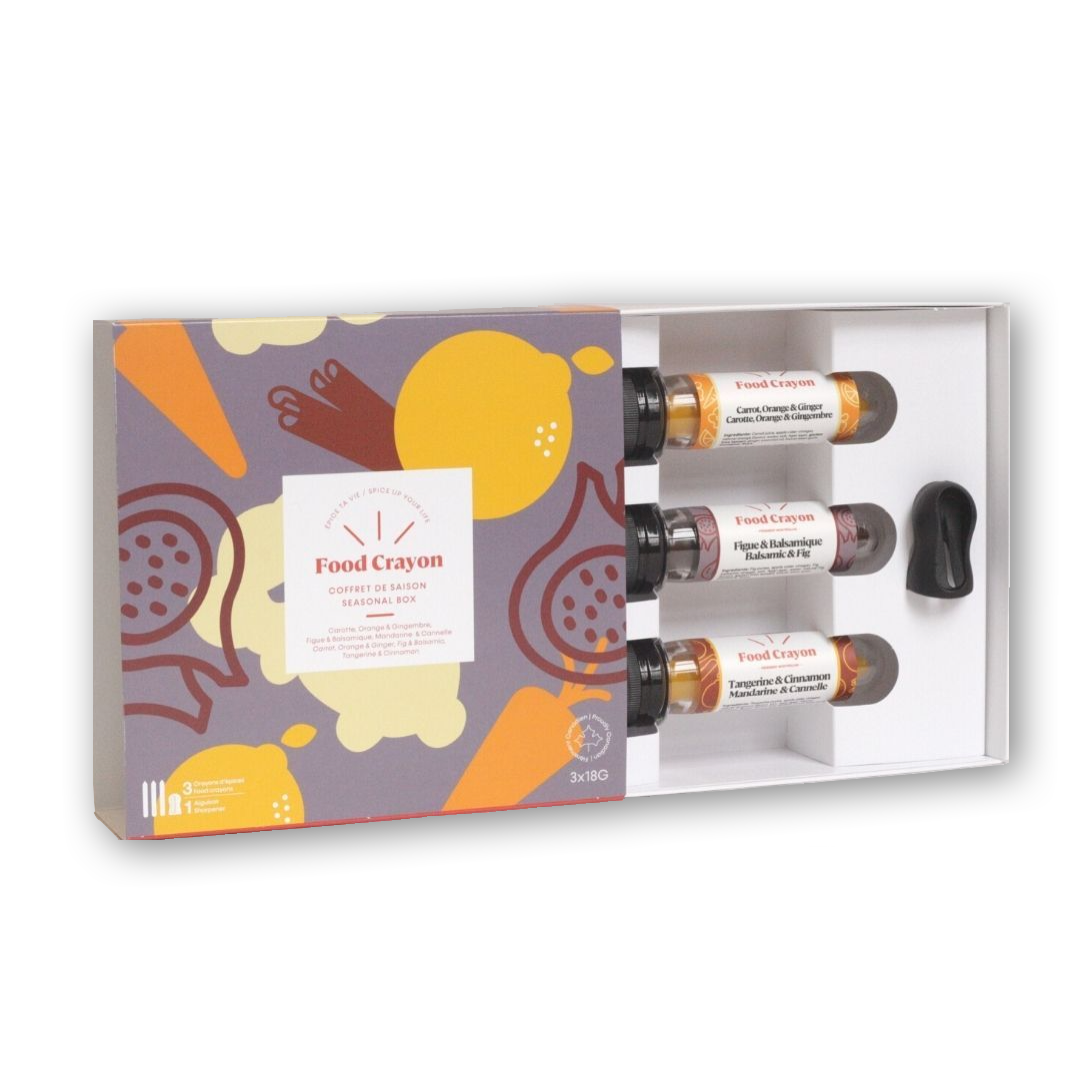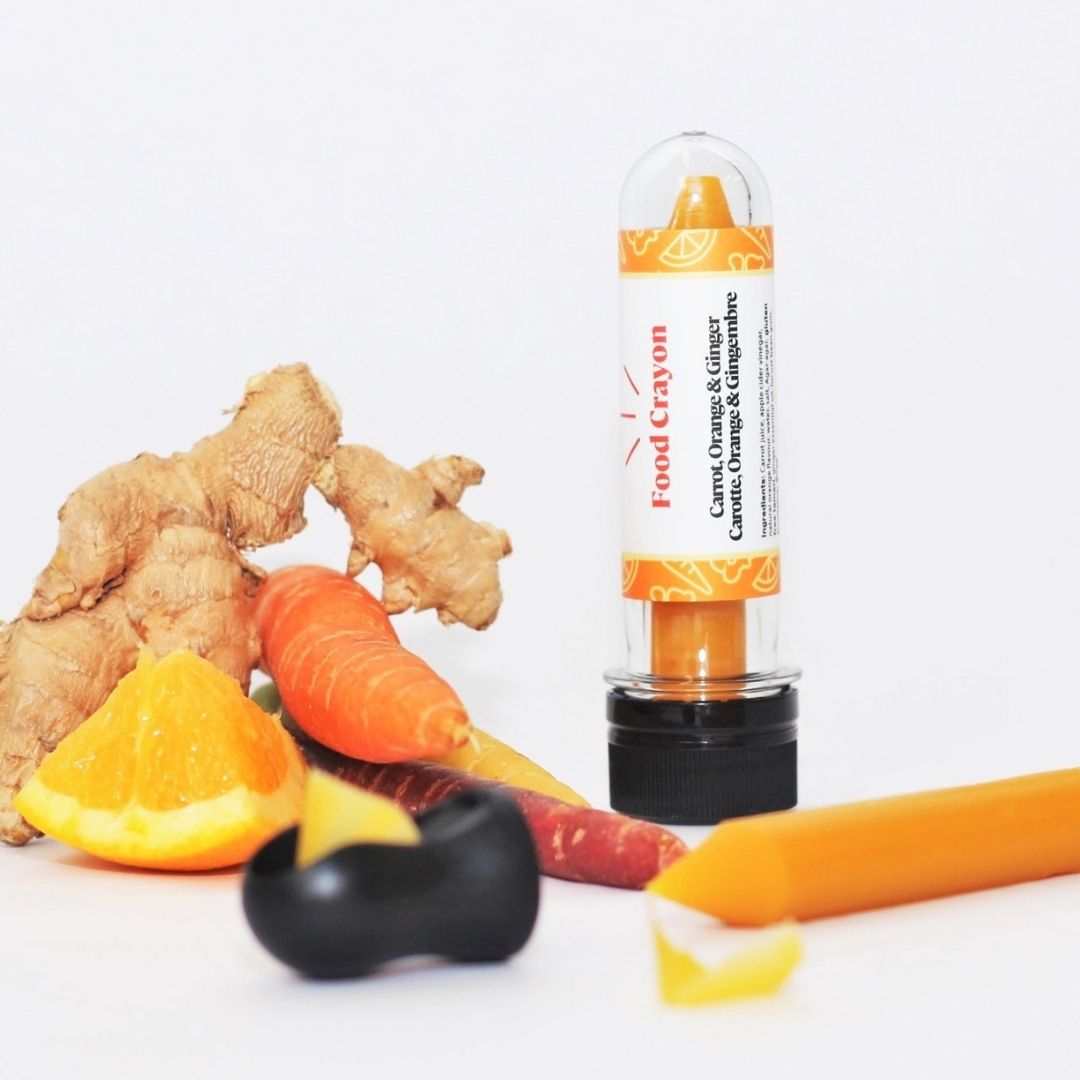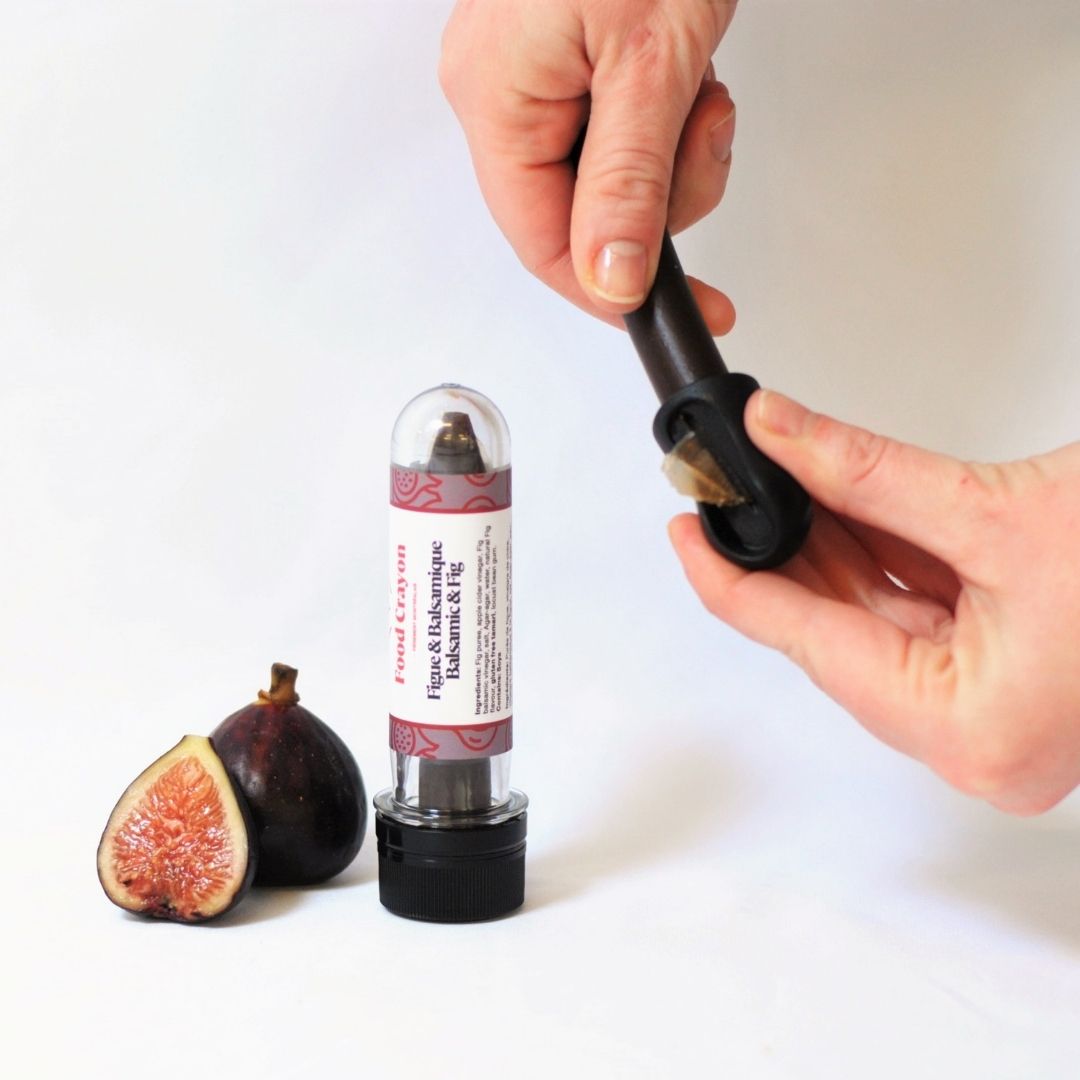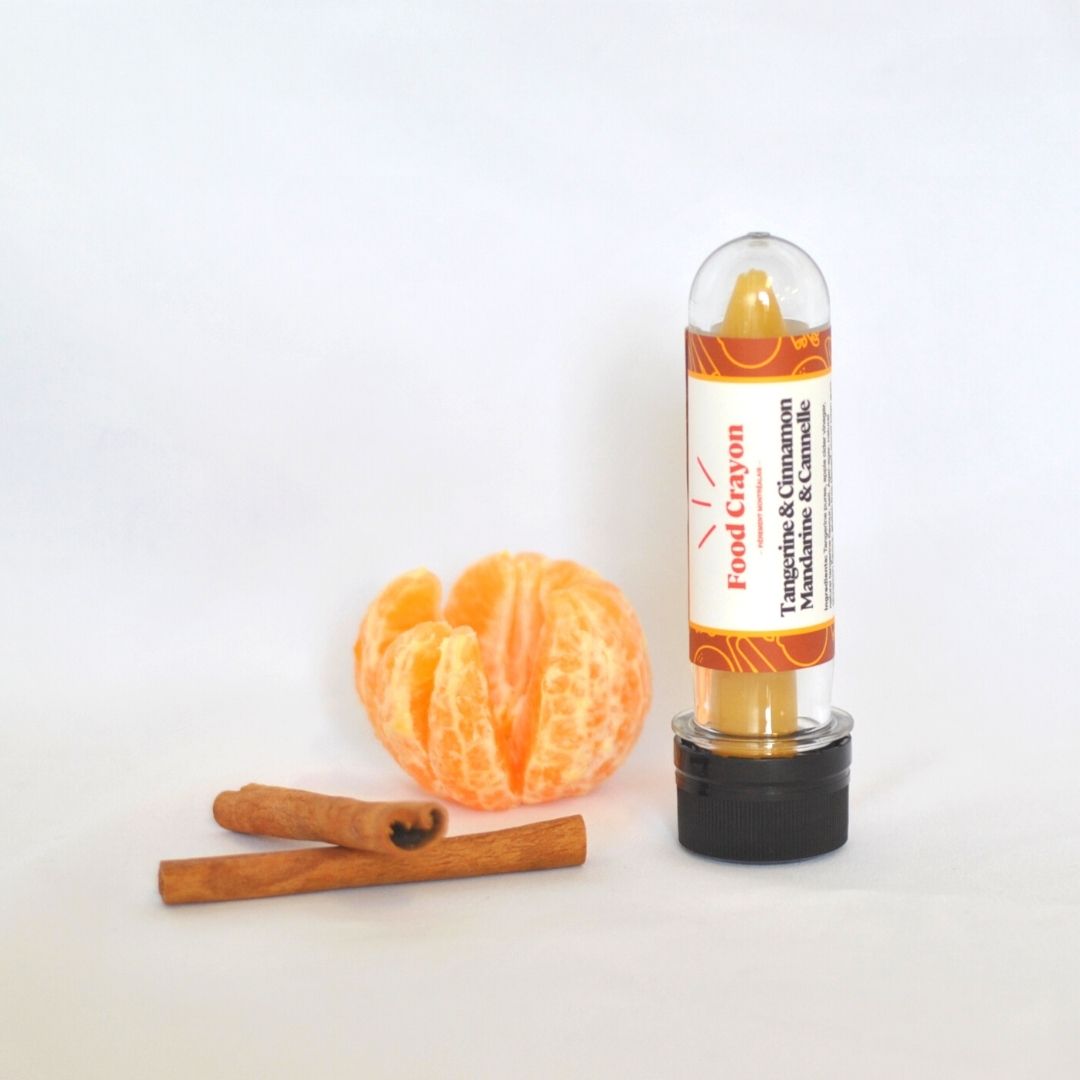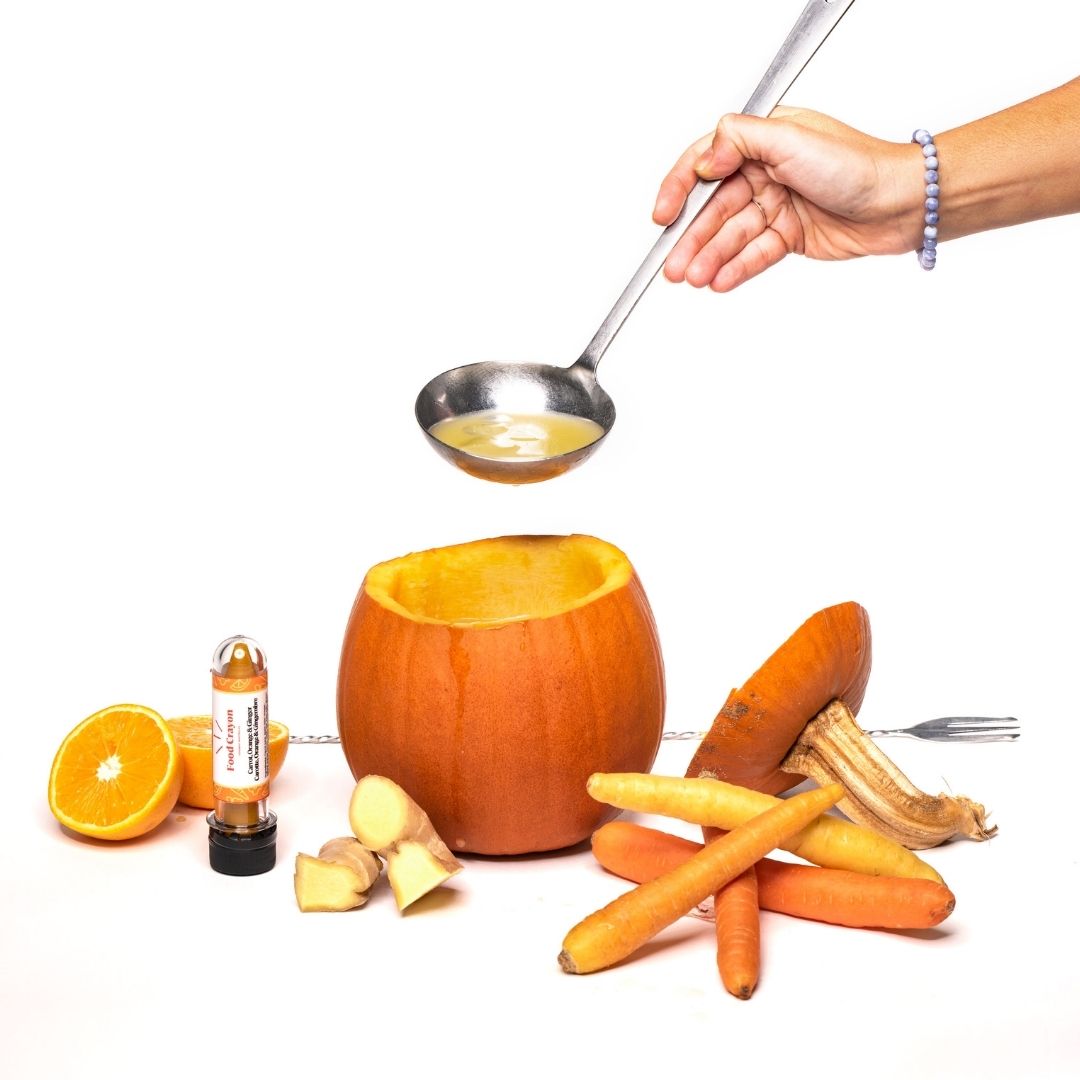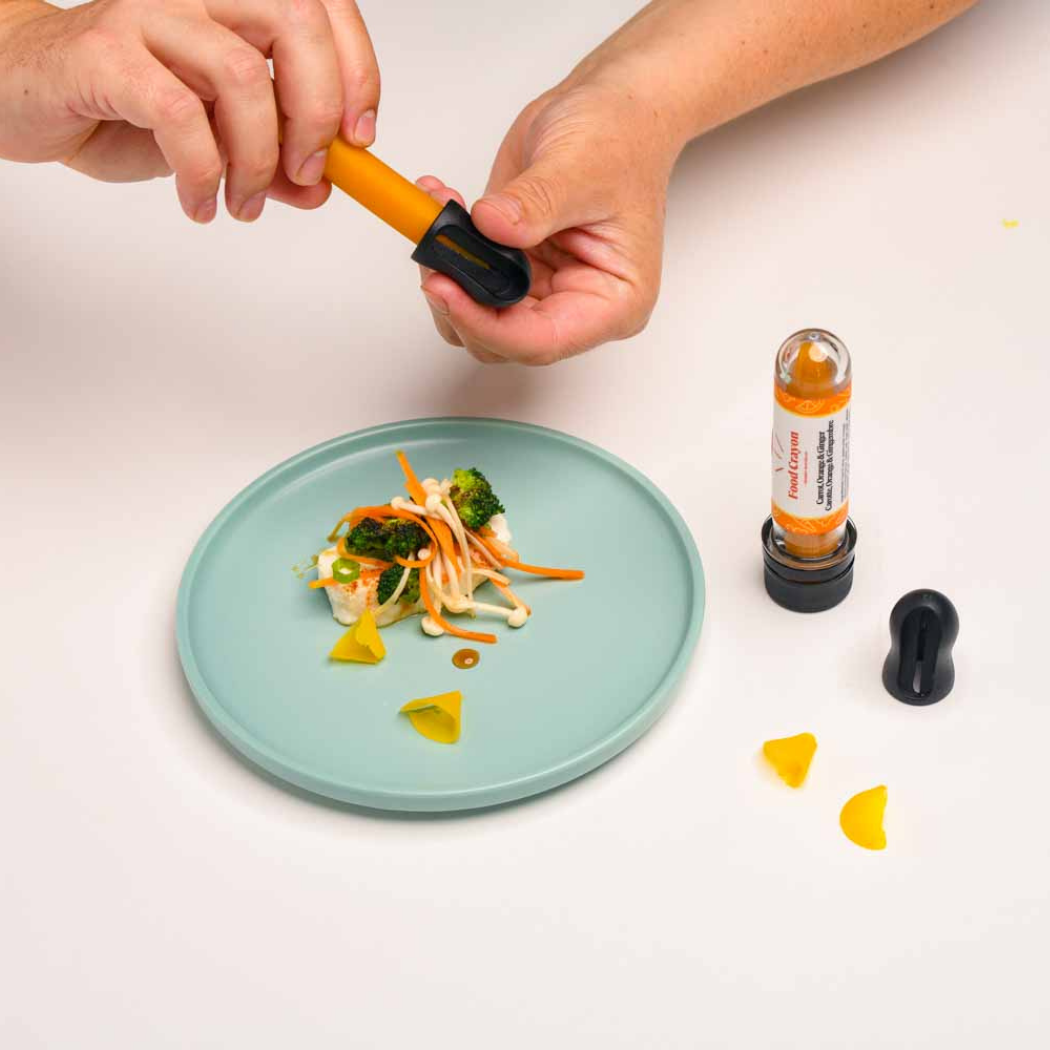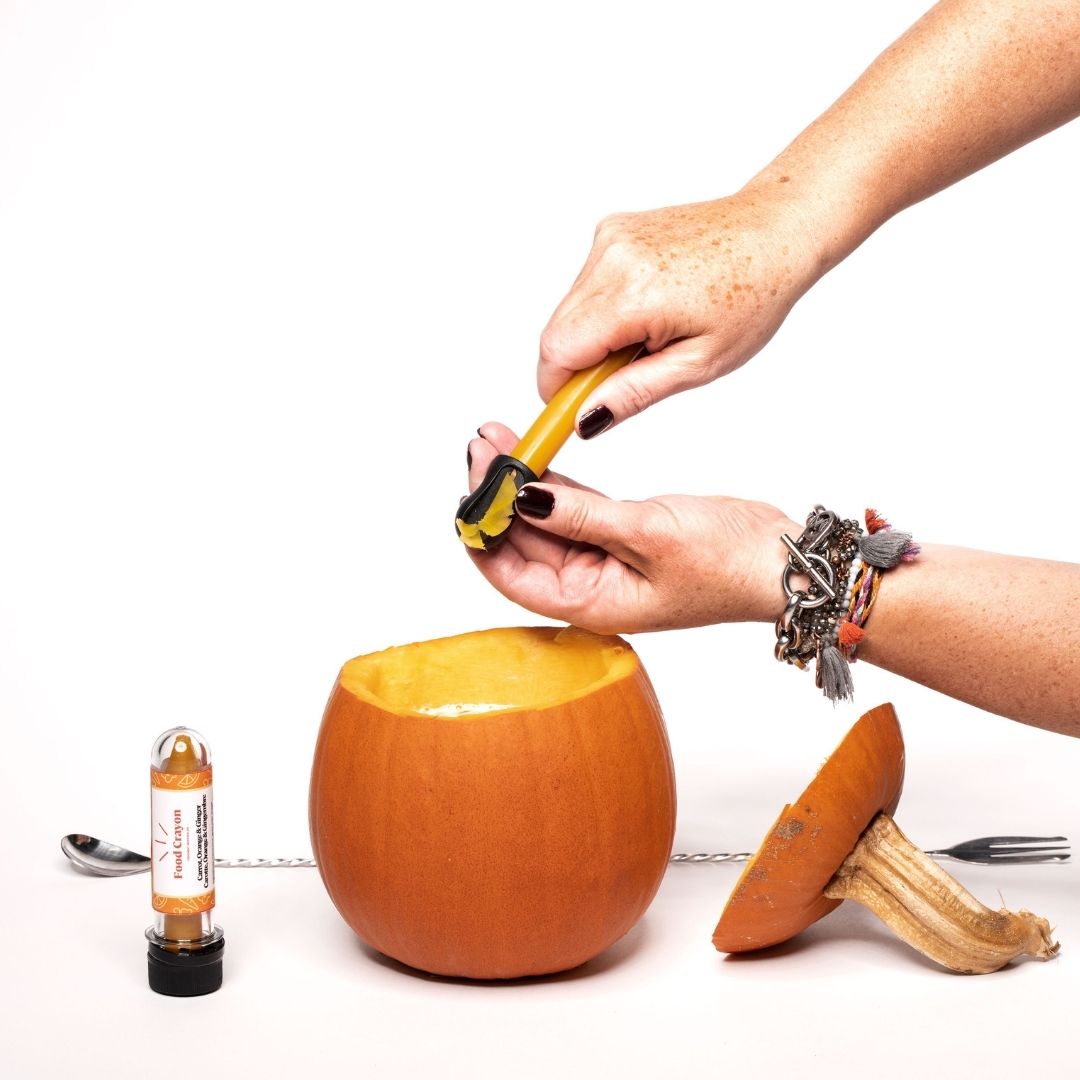 Fast Shipping

We ship your orders within 24 hours from our workshop in Montreal.

Secure transactions

All transactions are encrypted and secured by the Shopify platform.

Positive vibes only !

Hundreds of positive reviews on Shopify, Etsy, Facebook and Google.
Try it!